Welcome to Mangalore Special Economic Zone
Mangalore Special Economic Zone Limited (MSEZL) is one of India's successful SEZs with investments exceeding US $2 billion so far. With exports of over US $ 400 million worth of goods from its units, MSEZL has emerged as one of the most vibrant operational multi-product SEZs in India.
Integrated Developement
MSEZL provides well developed integrated industrial infrastructure  supported by provision for social infrastructure facilities.
Gateway to Indian & Global Markets
The zone offers excellent logistics connectivity to Indian and Global markets as it is well connected by Sea, Air, Rail and Road, .
Quick Start Advantage
The plug-n-play infrastructure with graded plots, power, water and drainage connections up to the doorsteps and zone level Environment Clearance offer a Quick Start Advantage.
Promoted By

Oil & natural Gas Corporation Limited (ONGC) is a largest Public Sector Undertaking in India and a Fortune 500 company. It is also acclaimed a 'Maha Navratna' status from Govt. of India.
.

Infrastructure Leasing and Financial Services (IL&FS) is a leading financial institution of India and is widely recognized for its role in promoting Public-Private Partnership infrastructure projects and ventures.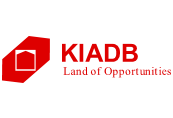 Karnataka Industrial Areas Development Board (KIADB) is a wholly owned infrastructure agency of Government of Karnataka, engaged in promoting industrial areas in Karnataka.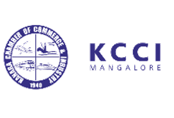 A 60 year old apex industry body, which is actively working for the promotion of trade & industry in Dakshina Kannada district.